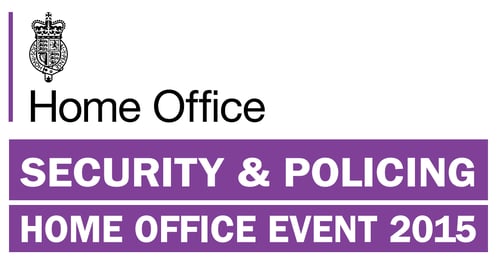 CloudMask to share best practices on data privacy and multi-jurisdiction collaboration with the UK Government at Security and Policing 2015
LONDON, March 5, 2015 /CNW/ - CloudMask, an innovator in masking data from hackers, today announced it will attend Security and Policing 2015, the UK's premier security and law enforcement event, to share best practices on data security and residency with the UK Government. Current threats from ISIS and other organisations attempting to infiltrate government communications, demonstrates the need for secure collaboration within the government and between international security and intelligence agencies.
CloudMask is successfully delivering a secure multi-ju
risdic
tion collaboration solution for a department of the Canadian Federal Government. The department has over 20,000 employees across 80 countries and has diversified and siloed IT operations, with each country managing its own servers. The department regularly shares confidential information on a need to know basis across multiple jurisdictions, including internal and external stakeholders from other government organisations and agencies.
Emergency task forces are regularly created by the department as a result of world events. Members include national and international governments, external experts from universities, research labs and individual domain experts, all connected to a variety of networks and access different systems with varying trust levels. Task forces need to be created and provisioned quickly, with strict restrictions applied to each member and based on a need to know approach. In addition, member activities and transactions all need to be tracked and logged for audit purposes.
The Canadian Federal Government department created the Globally Secure – Emergency Task Force System (GS-ETFS) utilising a data and user-centric security solution from CloudMask. The public cloud offered a significant opportunity to provide a low cost, standard collaboration platform which could not be considered due to the security limitations. The GS-ETFS now securely uses multiple public cloud offerings including, Microsoft SharePoint, Gmail, Google Drive, Office 365 and Box. The technology ensures explicit trust of the information at a very granular level for each participant in the task force – a zero trust model. It also provides anonymisation of the data and assurance that security policies are implemented before the data leaves the individual's end device.
Benefits:
CloudMask enabled the department to deploy GS-ETFS and utilise the public cloud while ensuring military grade data and information security.
Assure swift implementation and provisioning of each new task force. Task forces are often in response to emergency situations where speed is at a premium. In addition, operational costs have been greatly reduced.
The department benefits from improved internal security, as CloudMask encrypts and tokenises the data before it leaves the user's end device.
Quotes: Jirka Danek, former chief technology officer and chief information security officer, Canadian Federal Government
"Governments around the world, including the Canadian Federal Government, have experienced security breaches and data loss. The concept of secure network perimeters is simply insufficient to meet the challenges we face today. Many of these breaches are a result of inside actors, some intentional and some by human error. Either way, the risks are significant".
"The complexity of data privacy and residency regulations, compounded by the security of government data in the cloud means organisations around the world are grappling with the same issues we faced. By taking a step back, looking at a new paradigm and anonymising data from creation, public and private organisations are not only able to take advantage of the cloud but can easily comply with today's increasingly complex data privacy regulations".
Quote: Wael Aggan, CEO, CloudMask
"Internal and external threats to confidential government data are changing and growing. Edward Snowden, ISIS and state-sponsored cyberattacks are key examples of why governments need to govern their collaboration across multiple agencies and jurisdictions, while assuring data protection from external and internal threats. For governments to succeed, it's important that best practices are shared."
CloudMask is the winner of the Canadian Innovation Commercialisation Programme (CICP) and is currently accepted to the Common Criteria Certification required to meet the security certification necessary to operate with governments in 26 countries.
Visit CloudMask at stand 1-04, Security & Policing 2015 at Farnborough FIVE, 10-12 March 2015.
About CloudMask
Winner of the Canadian Innovation Commercialization Program (CICP), CloudMask is the last line of defence, protecting data in the cloud and on premise even in the event of a total breach. CloudMask's solution is based on a zero trust model and works on the premise that no one can be trusted with data - including cloud administrators, governments, employees and even company IT administrators. CloudMask can track, protect and control access of data throughout its lifecycle - from creation, in transit, storage and processing to the point of consumption - enabling businesses to meet data residency and privacy regulations. Eliminating the need for special encryption gateways or VPNs simplifies the deployment process and achieves zero deployment cost, minimising time to implement. For more information, visit www.cloudmask.com or for CloudMask videos see www.vimeo.com/cloudmask
Share this article: