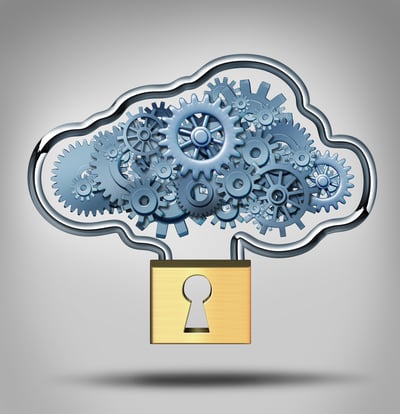 YouGov research reveals 72 percent of British consumers are concerned about their private information online, UK Information Commissioner's Office (ICO) urges businesses to invest in data privacy
LONDON, UK, 9 April, 2015 - CloudMask, an innovator in masking data from hackers, has today announced the results of an online YouGov survey commissioned to unearth the truth about how much consumers really care about their private information online. Seventy-two percent of British adults surveyed online are concerned about their private information being accessed without their permission, including emails, chat, files and pictures. Unexpectedly, the survey revealed that not only are 32 percent of respondents happy to pay to protect private information online but almost a third (29 percent) firmly place the most responsibility in their own hands.
Wael Aggan, CEO, CloudMask said: "Gone are the days when consumers took a back seat in protecting their data online. High-profile data breaches, including celebrities' nude photographs being pasted over the internet, credit card details being hacked and governments gaining permission to access Google and Microsoft customer data is forcing consumers to take more control of their privacy."
The research suggests a significant change in consumer behaviour and a willingness to take responsibility for privacy online. The public is clearly aware of the risks in putting information online, but is finding this unavoidable, with 70 percent of respondents sharing personal information (including name, address and date of birth) when signing up to online services. Almost a third (32 percent) are willing to pay for software that allows them to decide what private information is protected online. Fifteen percent of respondents said they'd pay £1 a month, 14 percent are willing to pay £5 and four percent are happy to fork out as much as £10 per month for privacy.
Garreth Cameron, Group Manager Business and Industry for the ICO said: "Consumers are becoming much more aware of the need to protect their personal data online and even though this survey shows they might be prepared to pay to do that, it is still ultimately the responsibility of the businesses who hold that data to make sure they follow the laws around data protection. Businesses should be doing everything they can to keep information safe by investing in consumer privacy online, both in terms of education, increased protection and good practice."
With more and more consumers willing to take control of their privacy online, around half (51 percent) of those surveyed still don't want to pay for online protection. Sixty-one percent said the organisation responsible for the application or website should take the most responsibility to protect their details online.
Aggan concluded: "CloudMask believes that everyone has the right to determine what data they would like to protect and what data they are happy to share. Businesses need to offer better protection and if consumers don't want to pay for it, it's still their right to keep their data private. This shouldn't always have to be at their cost."
In January, CloudMask launched CloudMask Secure for Google. The free tool allows individuals and business users to have more control over who sees their private information online by anonymising data in emails (even in draft), attachments and files in Google Drive. CloudMask supports numerous cloud based email and storage applications to mask private data from the point of creation. CloudMask Secure for Google can be downloaded from www.cloudmask.com/product with details on how to register and use the tool available in this video.
Notes to editors
All figures, unless otherwise stated, are from YouGov Plc. Total sample size was 2,083 adults. Fieldwork was undertaken between 23rd - 24th March 2015. The survey was carried out online. The figures have been weighted and are representative of all GB adults (aged 18+).
About CloudMask
Winner of the Canadian Innovation Commercialization Programme (CICP), CloudMask is the last line of defence, protecting data in the cloud and on premise even in the event of a total breach. CloudMask's solution is based on a zero trust model and works on the premise that no one can be trusted with data - including cloud administrators, governments, employees and even company IT administrators. CloudMask can track, protect and control access of data throughout its lifecycle - from creation, in transit, storage and processing to the point of consumption - enabling businesses to meet data residency and privacy regulations. Eliminating the need for special encryption gateways or VPNs simplifies the deployment process and achieves zero deployment cost, minimising time to implement. For more information, visit www.cloudmask.com or for CloudMask videos see www.vimeo.com/cloudmask
For further information:
Share this article: